Thursday, May 11, 2017
It seems that I'm running into wildflowers even when I'm not looking for them. I did two short hikes near Pacifica last weekend, one to Milagra Ridge, and another to Mori Point. What I didn't expect was to see fields of beautiful wildflowers.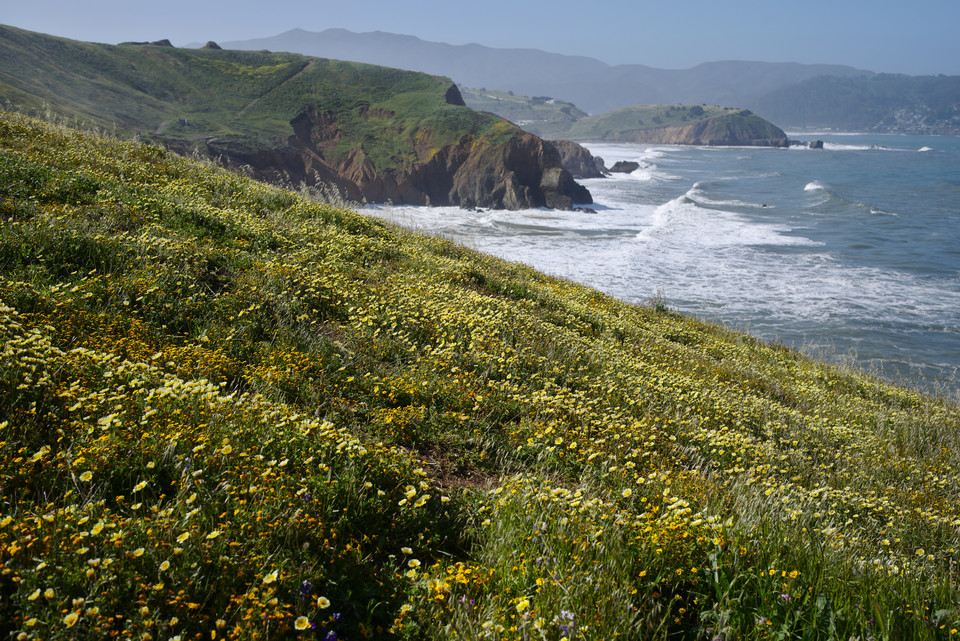 Not all of them are "wild," per se. Signs posted near Mori Point indicated that the city was experimenting with different ways of planting wildflowers, in an attempt to bring back the natural wildflower blooms. Perhaps the bloom will be even more spectacular in the years to come!